JUTA geoNETEX A PP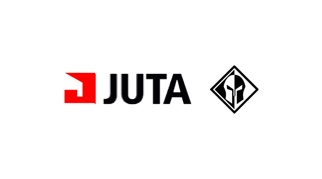 JUTA geoNETEX A PP is a range of non-woven geotextile and is suitable for a variety of civil engineering projects. It is manufactured from high tenacity virgin polypropylene staple fibres, which have a high resistance to acids, alkalis and most solvents.
Read More
Product Benefits
Functionality includes:-
Separation

Hydraulic & Filtration

Protection

Third-Party BBA Certification

CE Marked
Product Description
JUTA geoNETEX A PP is a range of non-woven geotextile manufactured from UV stabilised, high tenacity, virgin polypropylene fibres that have been mechanically entangled to provide high strength, high extensibility, high loft and excellent abrasion characteristics. Functionality includes:- Separation, filtration & protection.
Applications
Separation

Protection

SUDS

Filtration

Erosion Control

Horitcultural

Reinforcement
Site Investigation
Site Investigation Reports Monitoring Results. We review these reports and advise routes for compliance.
System Design
Full Ground Gas Protection System Design available.
Specification
Wide library of standard details with site specific details on request.
Installation
All our installers are certified NVQ Level 2 qualified installation contractors.
Validation
We ensure your project complies with the relevant building regulations.
Get In Touch With The Experts
If you feel first class service, premium products direct from source, and bespoke solutions are right for you then don't hesitate to contact our team today on 01772 754177 or email us at info@juta.co.uk
Contact Us