Civil & Containment Engineering
Civil engineering is focused on a broad application sector and to ensure that we are at the forefront of innovation and development, we are fully integrated with international standards committees to aid the development of the next generation of materials. We also provide a Containment engineering service to prevent contamination from entering the built environment.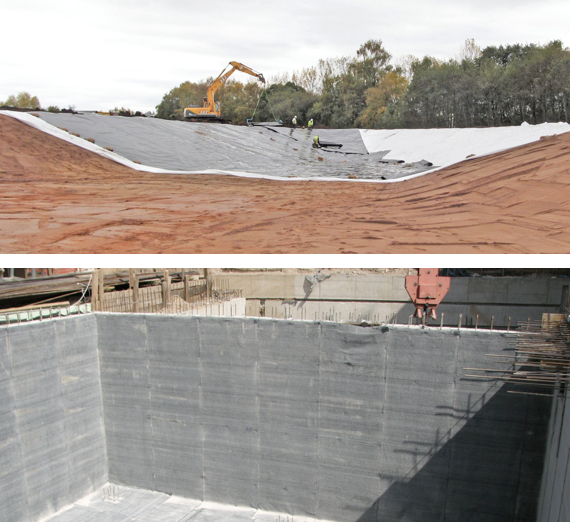 What Are Our Civil and Containment Engineering Systems?
Civil Engineering is essential for the design and development of infrastructure projects such as highway construction, railway engineering works, SuDs Lagoons, Coast Protection & Tunnels.
Our civil engineering systems are produced from a variety of solutions that are required to design and manage different applications such as soil stabilisation & application, ground reinforcement and sustainable urban drainage. Many of these systems can also be used for containment engineering purposes as they effectively prevent the ingress of harmful contaminants into a building or environment.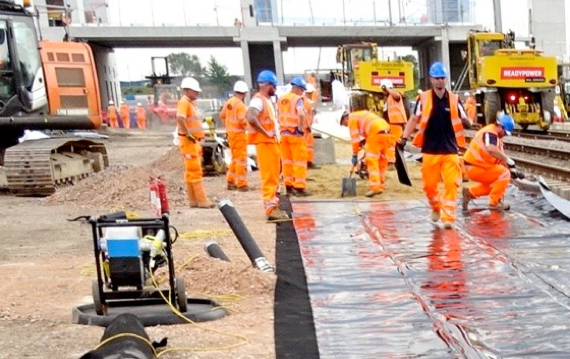 ---
Working With The Trusted Advisors
JUTA's technical team have the ability together with the manufacturing capabilities across varied project applications. We work closely with planning authorities, trade associations and specialist installers to assist you with your Civil Engineering project requirements.
How Do JUTA Engineering Systems Work?
If you are looking for a manufacturer who has diverse manufacturing capabilities with innovative, high-performance revolutionary geosynthetics which are guaranteed as a suitable fit for purchase solutions – then you have come to the right place.

---
Why Use JUTA Engineering Systems?
We manufacture innovative, high-performance revolutionary geosynthetics over several different technologies which are guaranteed as suitable and fit for purpose for civil engineering systems. Our advanced manufacturing technology produces the best performing membranes on the market. Keep scrolling to see our most popular products.
Get In Touch With The Experts
If you feel first class service, premium products direct from source, and bespoke solutions are right for you then don't hesitate to contact our team today on 01772 754177 or email us at info@juta.co.uk
Contact Us