Supporting architects, engineers and construction specifiers to find sustainable, cost-effective solutions
Here at JUTA UK we like to support you at every opportunity and that's why we've designed and created this handy specifier tool kit to support you in achieving cost effective solutions.
Our specifier tool kit provides you with access to product data sheets, specifications, guidance and certifications so you can be sure that we're only providing the highest standard of products for your requirements.
Quick reference table
Our gas protection membranes suit a variety of applications and situations, with our TITANTECH® range offering not only gas protection but also having superior waterproofing and invasive weed control qualities.
BRE 211
NHBC (Amber 1)
BS8485:2015 + A1 2019 / NHBC (Amber 2)
C748
C748
BS8102:2009
RPS178
C753
BBA Agreement Certificate
Radon
Bulk Ground Gasses
Cardbon Dioxide and Methane
VOC Vapour Permeation
Hydrocarbons Immersions
TYPE-A Bonded Waterproofing
Invasive Weed Control
SuDs Impermeable Membrane
GP®1
GP®2
GP®4
GP®H
GP®L
GP® TITANFLEX
GP® TITANBOND
GP® TITANTANK
GP® LIQUID GAS BARRIER
GP®H 0.6mm
Introducing NBS Source
NBS Source provides the construction product information you need, when you need it. Including new enhanced product data, along with everything from Product Selector, NBS BIM Library, and NBS Plus. Source integrates directly into your project workflow, helping you find and select products fast.
Learn more about NBS Source
NBS National BIM Library

Product Selector

NBS Plus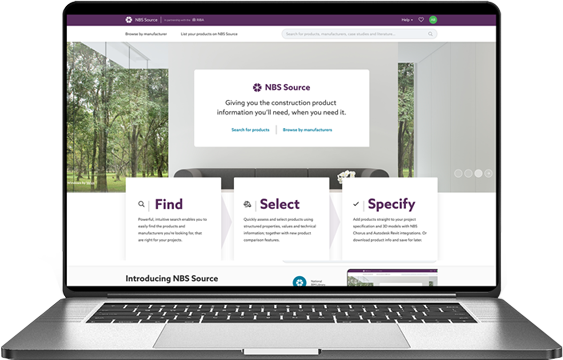 RIBA CPD provider
The RIBA CPD Providers Network consists of over 500 manufacturers and suppliers, training companies and advisory organisations, who provide RIBA-approved CPD to architects and other specifiers.
Learn More