TITANTECH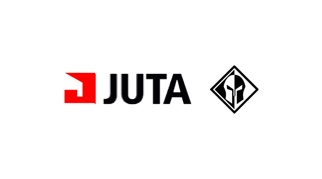 GP® TITANTECH membranes are the first products of their kind to combine water resistance with protection against hazardous gases, VOC vapours, hydrocarbons and other chemicals that may be present in contaminated land; providing an innovative and durable solution to problems faced with many development sites across the globe
Read More
Product Benefits
Water resistance protection combined with protection against hazardous gases.

Fully BBA certified for use in a range of situations

Exceptionally robust

Long-term durability
Product Description
For developers of brownfield and contaminated sites the GP® TITANTECH family of products – TITANFLEX, TITANTANK and TITANBOND – represent a major step forward in safeguarding projects against gaseous and chemical contamination.
JUTA UK has invested significantly in the testing of the system, providing a substantial amount of product and test data, to enable end user, specifiers and clients to take comfort that the products are suitable, fit for purpose and designed to last for the lifetime of the structure.
The GP® TITANTECH range has quickly established itself in the market, recently marking its 100th UK installation (dated Jan 2019).
The membranes were developed in response to a change in government guidance regarding ground gases and an increasing awareness of the detrimental effects to human health from hazardous chemicals residing in the ground below developments. Our goal was to provide a Durable, innovative and sustainable barrier system for all relevant risks to human health.
GP® TITANTECH membranes are BBA Certified for use in a range of situations and provide protection against hydrocarbon and VOC vapors as well as common ground gases such as carbon dioxide, methane and radon. The membranes offer exceptional robustness and long-term durability and are already proving their efficacy on challenging projects, including many of the most contaminated residential development sites in the UK
Site Investigation
Site Investigation Reports Monitoring Results. We review these reports and advise routes for compliance.
System Design
Full Ground Gas Protection System Design available.
Specification
Wide library of standard details with site specific details on request.
Installation
All our installers are certified NVQ Level 2 qualified installation contractors.
Validation
We ensure your project complies with the relevant building regulations.
Juta Solutions & Applications 
Our waterproofing membranes and structures suit a variety of applications and situations, with our TITAN® range offering not only superior waterproofing qualities but also offering invasive weed control and gas protection.
Get In Touch With The Experts
If you feel first class service, premium products direct from source, and bespoke solutions are right for you then don't hesitate to contact our team today on 01772 754177 or email us at info@juta.co.uk
Contact Us