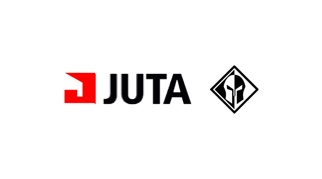 CRYSTALINE ACTIVE BARRIER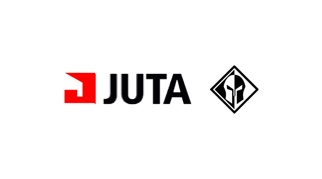 JUTA UK Crystalline Active Barrier (CAB) is a crystalline cementious waterproof slurry which creates a monolithic bond to concrete structures. When mixed with clean water and and applied correctly, it is designed to form a permanent waterproof coating in accordance with BS8102:2009.
Read More
Product Description
Surface Preparation
All surfaces must be free from existing coatings or contamination i.e. paint, laitance, dirt etc. and present an open capillary structure to allow monolithic bonding of the crystalline chemicals. If the surface is dry, thoroughly dampen the the surface with water prior to application to aid adhesion.
Cracks and bolt holes must be cut out and filled solid with hydrolock paste prior to the application of CAB. Substates contaminated with high levels of soil or ground water may require the addition of salt inhibitors.
Mixing
CAB consistency can be varied to suit the application method.
Brush applied slurry or trowel application:
Place the recommended amount of clean water into a suitable mixing bucket.

Using a slow speed electric paddle mixer (400-600rpm), gradually start to add the powder while mixing.

Ensure all the powder is added.

Mix for approx. 3 minutes to achieve a creamy lump free consistency.

If required, add a small amount of water to obtain the correct consistency depending on the application.
For spray application: use traditional wet mortar spraying equipment and processes.
Applications
CAB is a minimum two coat application system. Once mixed CAB has a 30-minute pot life at 20°C.
Normal application rate is 3kg/m2 for an overall two coat application. Consumption rates are to be increased up to 6kg/m2  for areas of excessive water pressure.
Do not apply CAB to substrates with temperatures below 5°C or if the ambient temperature is below 5°C or expected to fall below 5°C within 24 hours. Avoid application in direct sunlight.
Do not allow CAB to dry out to rapidly. After initial set, moist curing is recommended. Fine mist spray treated area 3-4 times daily for a 48-hour period. It is recommended ventilation is provided as a lack of ventilation may cause condensation to form on the surface of CAB. Protect the coating from excessively fast evaporation in hot conditions or drying winds. If these conditions prevail, fine mist spray the surface regularly.
Site Investigation
Site Investigation Reports Monitoring Results. We review these reports and advise routes for compliance.
System Design
Full Ground Gas Protection System Design available.
Specification
Wide library of standard details with site specific details on request.
Installation
All our installers are certified NVQ Level 2 qualified installation contractors.
Validation
We ensure your project complies with the relevant building regulations.
Juta Solutions & Applications 
Our waterproofing membranes and structures suit a variety of applications and situations, with our TITAN® range offering not only superior waterproofing qualities but also offering invasive weed control and gas protection.
BRE 211
NHBC (Amber 1)
BS8485:2015 + A1 2019 / NHBC (Amber 2)
C748
C748
BS8102:2009
RPS178
C753
BBA Agreement Certificate
Radon
Bulk Ground Gasses
Cardbon Dioxide and Methane
VOC Vapour Permeation
Hydrocarbons Immersions
TYPE-A Bonded Waterproofing
Invasive Weed Control
SuDs Impermeable Membrane
HYDROLOCK
HYDROLOCK 2
GP®H
GP® TITANFLEX
GP®TITANBOND
GP® TITANTANK
GP® Crystaline Active Barrier
GP® TITANTECH WP1000
GP® X9 CDM
GP ® X20 CDM
Get In Touch With The Experts
If you feel first class service, premium products direct from source, and bespoke solutions are right for you then don't hesitate to contact our team today on 01772 754177 or email us at info@juta.co.uk
Contact Us