Commercial Unit, Lincoln
Sustainable business enterprises This brownfield site had potential contaminated ground conditions where upon Geotechnical and Environmental Investigations were carried out to assist their client with their Planning Application.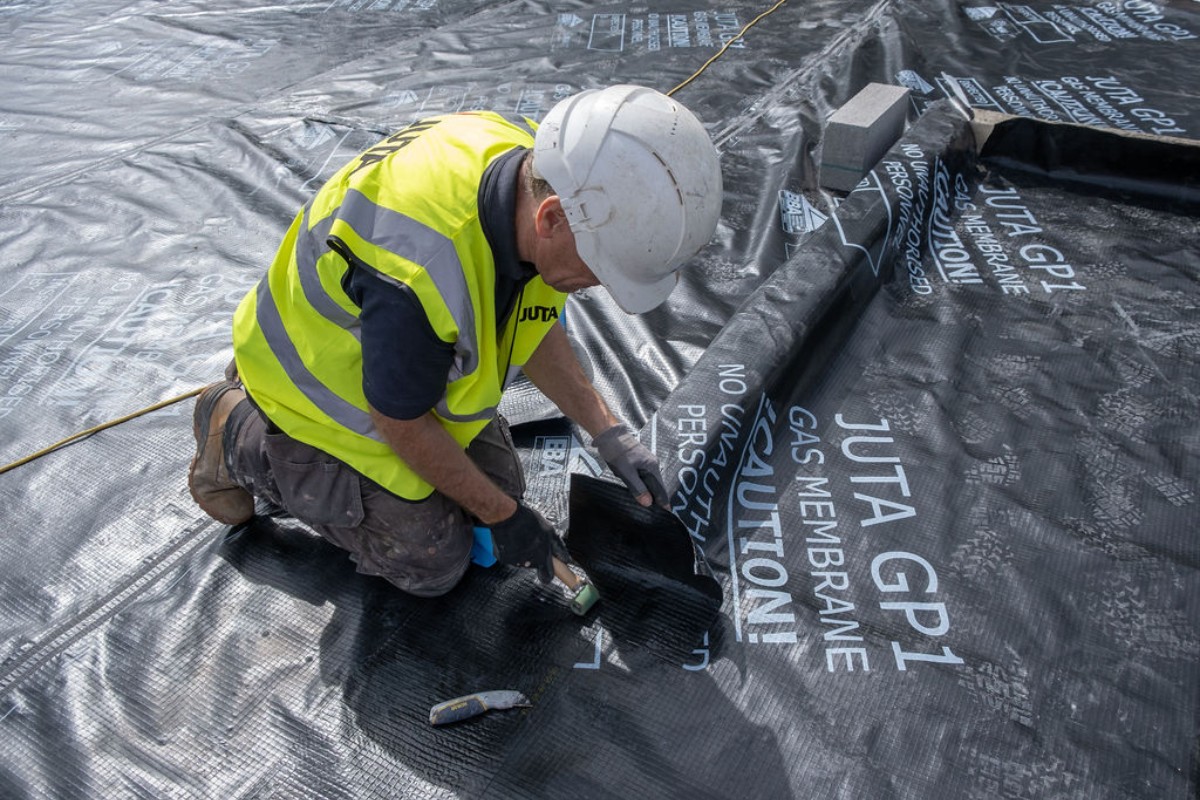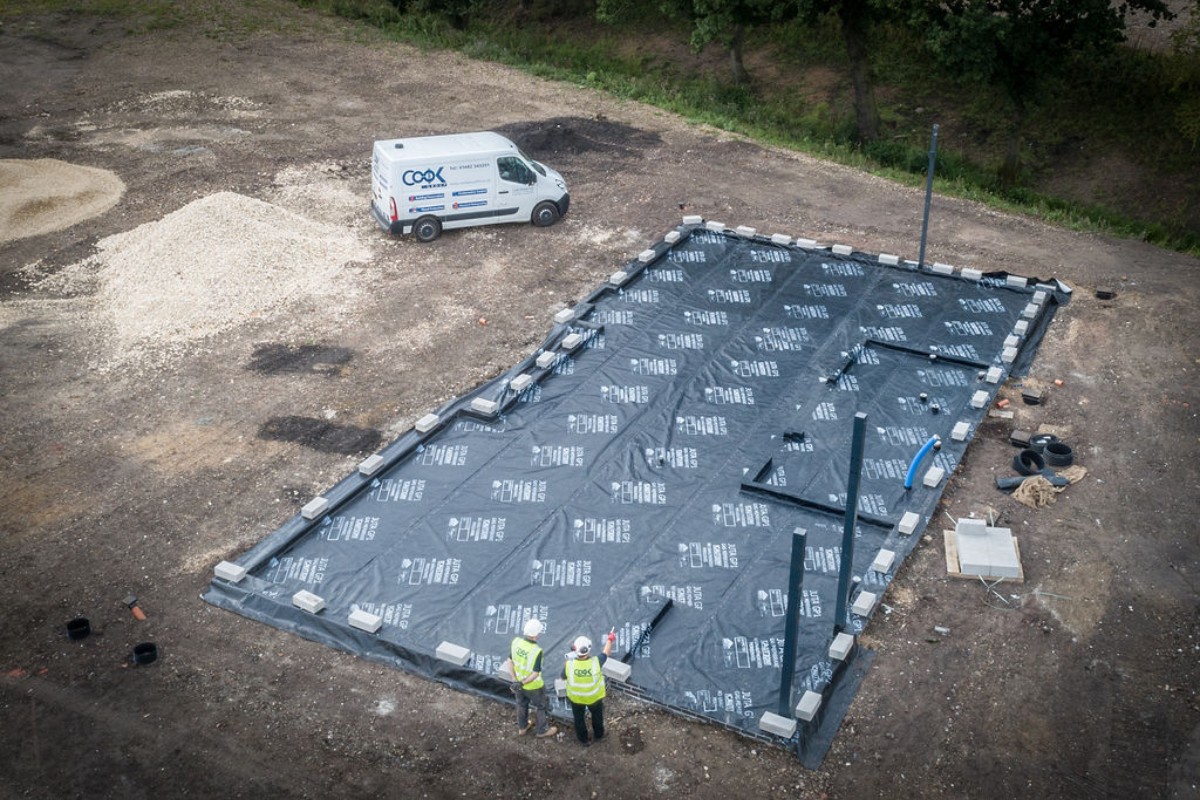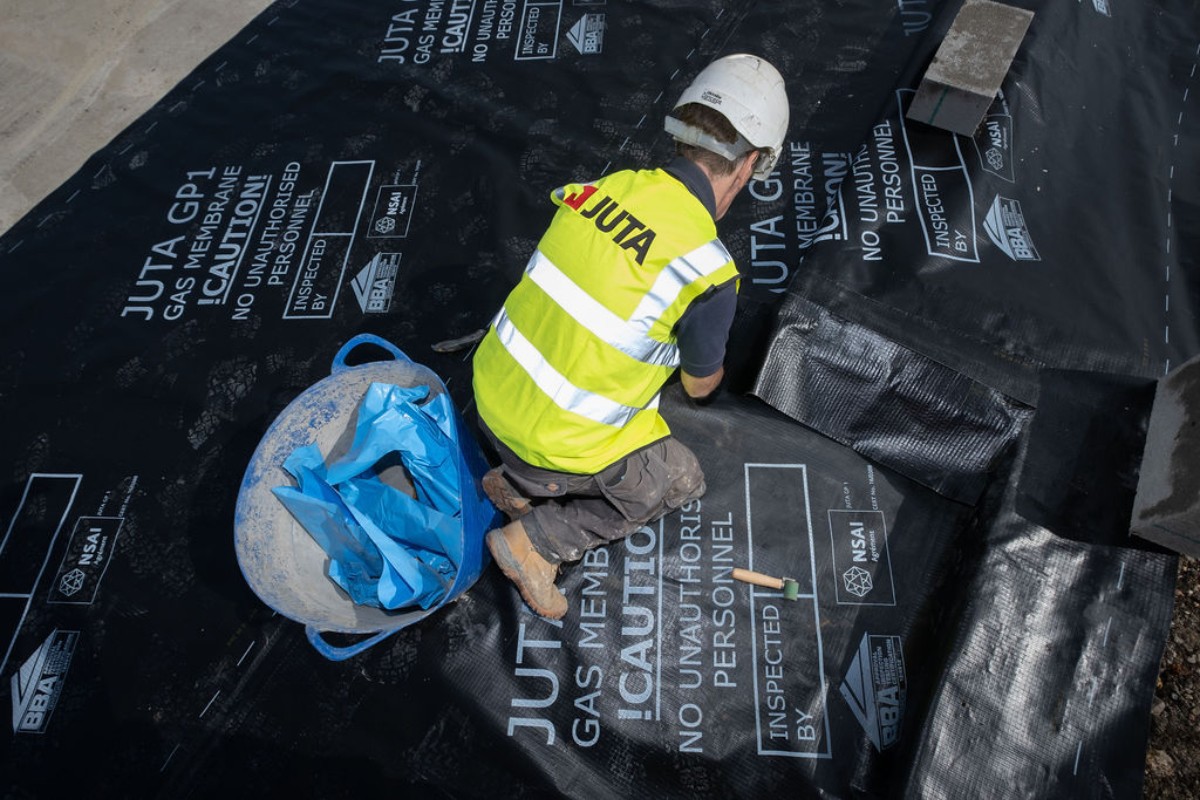 Material:
GP®1

Volume:
5,000 m2

Date:
February 2020

Specialist Installer:
Cook Group

Verification and sign-off:
MEC Environmental
Preparation is key when installing proprietary gas membrane, to both avoid damage occurring during the installation and avoid delays when independent verifiers check the installation according to CIRIA C735.
JUTA UK recommend Automatic Twinny Welders to specialist installers to ensure a quick and easy installation. The scheme was installed by specialist installers to NVQ2 with heat welded joints to provide a robust solution to provide a future proof solution for the lifetime of the building.
The JUTA UK team carried out a free technical assessment of the scheme, and showed a cost saving to the client against the existing specified product to satisfy planning conditions and were able to offer our GP®1 Proprietary Gas Barrier protecting personnel from the ingress of radon, carbon dioxide and methane in accordance with BS8485:2015+A1:2019 Table 7 resulting in a cost-saving to the client.
Dave Cook, Managing Director at Cook Group said: "Cook Group and JUTA UK continuously deliver true value engineering and reassurance for our clients and their warranty providers nationwide using high quality BBA approved products."